Welcome Home Jessica!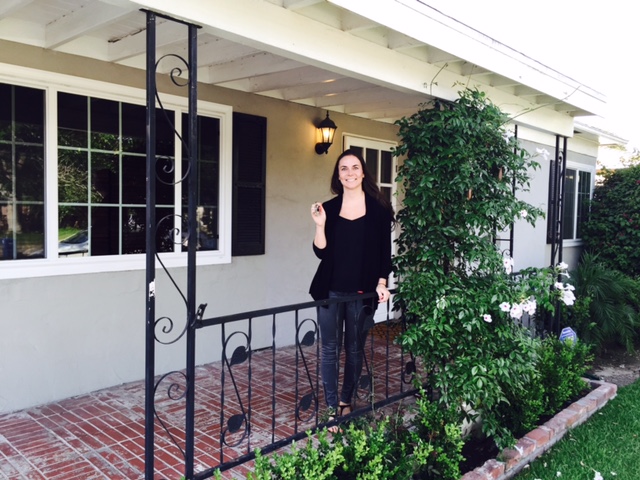 Over a year ago my friend Jessica Plette moved to Michigan and purchased a home. It had been one of the coldest winters on record. During the course of that year she decided she wanted to move back to sunny California. She reached out to me and asked me for my help finding a place to live back in California. She put her home on the market and we began our search. This was my first relocation client.
Through the process we looked at every single property on the market. We finally settled on a condo in North Hollywood. We made an offer which was accepted shortly thereafter. It wasn't long into the inspection process that she realized that she was settling. The condo was really nice and newer. However at the end of the day, it wasn't what she really wanted. So we let that go, and continued our search, this time only focusing on houses.
We looked at so many difference houses in all parts of the San Fernando Valley. We offered on three different properties which all ended up going into multiple counter offers. The last one had a total of 17 offers with 10 of them being countered back. Every single property was selling way over asking price. It just seemed that it wasn't in the cards right now.
Then we looked at a house in Burbank that just hit the market. It was a cute charming three bedroom house on a nice street, complete with a separate guest house, converted garage used as a rec room, a pool, and a nice yard with green space. Come to find out I recognized the couple in the photos around the house. I have worked at a restaurant for many years in West Hollywood. They had been clients of mine for years. Was this a coincidence or fate? Jessica loved this house and we both knew we had to act fast and make it the best offer we could. After losing so many other properties, we didn't want to lose this one.
We submitted our best offer and hoped for the best. That same day without so much as a counter offer, we received word that the sellers were accepting our offer. During the inspection period we spent some time with the sellers and they told me there were 7 other offers made. It was fate. All things happen for a reason. Jessica was meant to have this house.